Our

Solutions
We support healthcare companies in the design and implementation of an integrated and digitised supply chain. We cover every activity from the analysis of consumption models, purchasing strategies and demand planning to the simplification of the user experience for operators and the punctual delivery of products.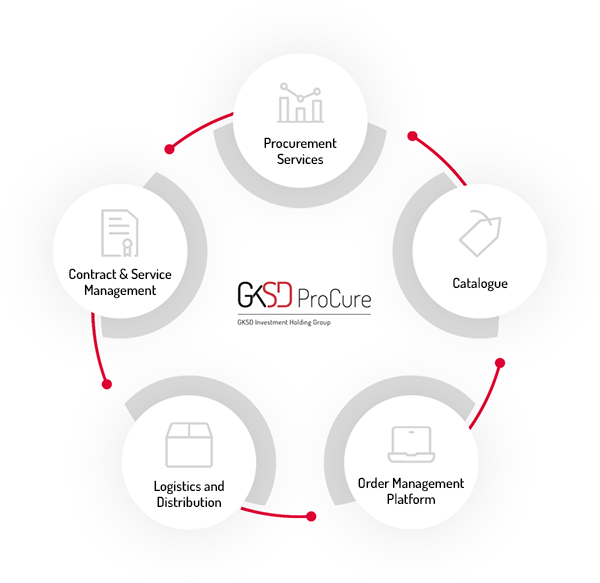 Services
In an increasingly complicated market environment for healthcare, the supply chain has become a strategic and indispensable asset to ensure competitiveness, innovation and sustainability. There are several challenges to be faced in this area.
01
Fair
Pricing
We establish pricing that sees savings redistributed between the supplier and the buyer.
02
Procurement
Efficiency
We forecast and aggregate the correct quantities of goods and services to be purchased.
03
Comprehensive
Offer
We offer a complete range of goods and services for hospital needs.
04
Access to
Resources
We enable access to the same level of innovation and quality (in terms of technologies and services) to all clients.
05
Integrated
Warehouse
We provide an integrated and comprehensive logistics system.
06
Timing
Optimisation
We leverage digital technologies to optimise purchasing, reordering and delivery times.
07
Tailor-made
Solutions
We deliver solutions to meet all levels of medical complexity focusing on customer experience.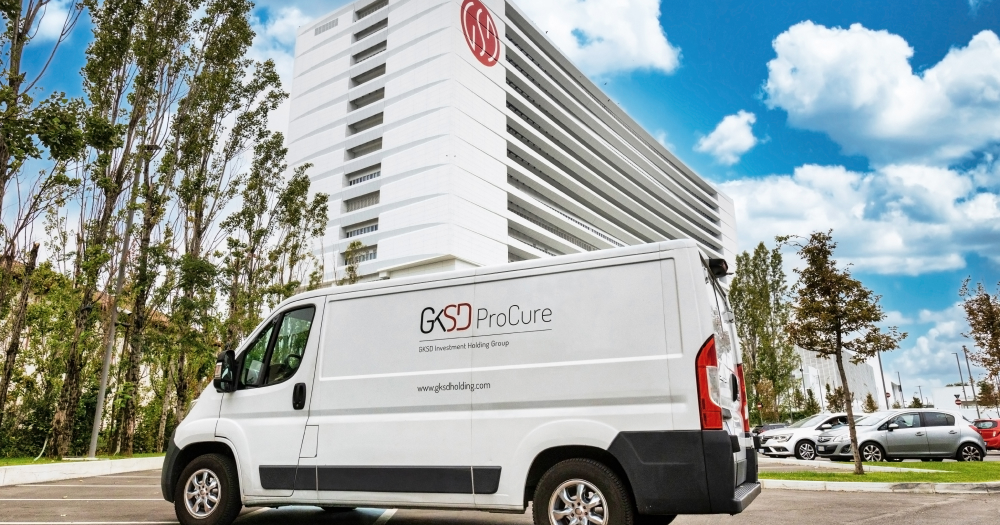 About us
GKSD ProCure is a GKSD Investment Holding Group company and has been operating since 2022 to support healthcare facilities both nationally and internationally. GKSD ProCure was created to respond to today's healthcare market challenges in the supply chain through the centralisation of skills and new assets (physical and digital).

We aim to:

Improve the effectiveness of purchases (planning, timing, volumes, prices)
Optimise logistics and related benefits on cash flow, past due, stock and related financial charges
Facilitate the allocative efficiency of resources
Ease traceability, compliance, and improvement of operational processes
Simone Mariani
Head of e-commerce & Digital Services
WE SUPPORT GSD - THE LARGEST PRIVATE HOSPITAL GROUP IN ITALY
We provide procurement services to Gruppo San Donato - the largest group of private healthcare facilities in Italy and support the Group's international hospital structures from concept to completion.
N° 1
Hospital Group in Italy
5.4
Million patiens per year